Discover Your Best Natural Hair Experience with Our Salon
Angel's Eyes of Beauty is the leading natural hair salon in Lake Worth. With more than 20 years of experience specializing in natural hair services, healthy hair maintenance, and offering the premier Lake Worth hair loss solutions, Angel's Eyes of Beauty is raising the standard for natural hair salons. Our licensed and certified trichologists offer the most cutting-edge services and the latest advancements in healthy hair services and natural hair care and maintenance. If you have been looking for a natural hair salon in Lake Worth, Angel's Eyes of Beauty is home to the most talented and experienced stylists in the area. We also are known for providing hair braiding services that will transform your hair into a work of art. Our years of experience and dedication to customer satisfaction have allowed us to become one of the best natural hair salons in Lake Worth!
Certified Hair Loss Centers In Lake Worth
Lake Worth is known for having great beaches, historic buildings, and a downtown area boasting an eclectic mix of antique stores, restaurants, specialty shops, art galleries, music venues, and special events. What you might not know is that as a resident of Lake Worth, you also have access to a black-owned hair salon that is committed to the highest levels of professionalism and dedicated to their craft. At Angel's Eyes of Beauty, our full-service menu includes natural hair services and healthy hair services in Lake Worth that can help you restore, revitalize, and manage healthy, beautiful, natural hair.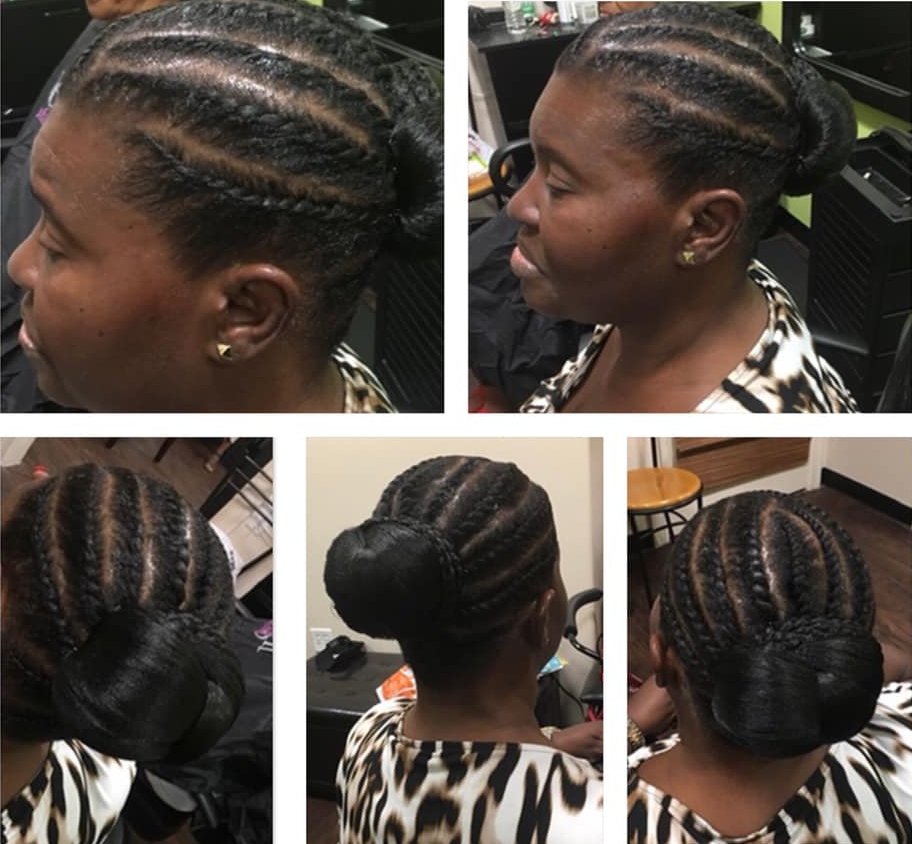 We Offer Healthy Hair Services in Lake Worth
In addition to being the top-rated natural hair salon in Lake Worth, Angel's Eyes of Beauty is recognized as one of the leading hair loss centers for Lake Worth residents. Our Lake Worth hair loss specialists will perform a complete hair and scalp examination to fully understand your hair loss concerns in a private and comfortable setting. If there is an underlying medical issue, we will work hand-in-hand with a specialist to get to the root cause of your hair loss. Unlike other natural hair salons in Lake Worth, Angel's Eyes of Beauty offers a full menu of effective and specialized hair loss solutions and services.
Have You Been Searching for Natural Hair Salons in Lake Worth?
At Angel's Eyes of Beauty, we believe that exceptional talent must also be delivered through exceptional customer service. We build long-lasting relationships of trust and commitment with all of our clients because we know that healthy hair and natural hair services are life-long commitments. So, if you are in Lake Worth and looking for sisterlocks, you've found the right place! Our trained and experienced stylists use a precise and intricate technique to create these tiny, uniform locks, giving your hair a stunning and unique look that is both low-maintenance and easy to style. With our sisterlocks service, you can embrace the beauty and versatility of your natural hair while also enjoying a stylish and modern look. Whether you are looking for healthy hair services in Lake Worth, hair loss centers in Lake Worth, or healthy hair services in Lake Worth, the stylists at Angel's Eyes Of Beauty are here to assist you in achieving the hair of your dreams.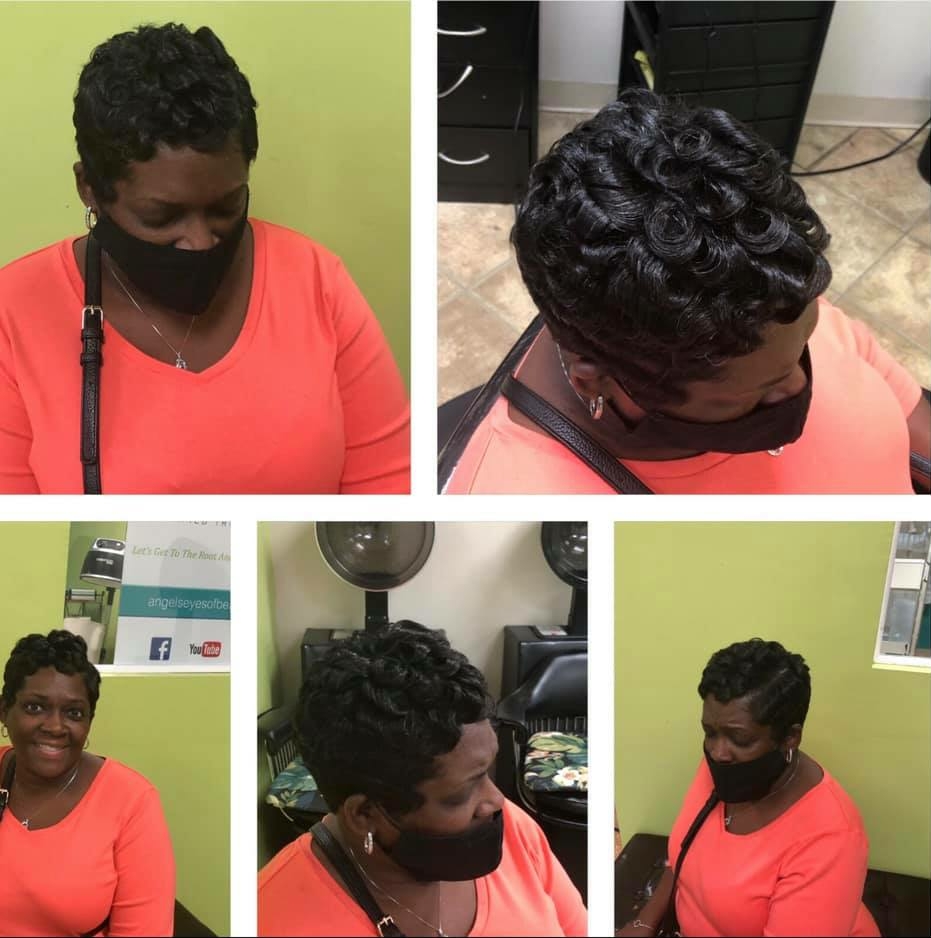 Call Today for Lake Worth Hair Loss & Natural Hair Services!
We are proud to have made all generations of women look and feel fabulous, every some within the same family. As one of the leading African American owned hair salons, we are on a mission to put love and integrity back into maintaining and restoring healthy hair and understand that when you are looking for a Lake Worth black-owned hair salon near me that you are searching for experienced stylists who can meet your unique hair goals and needs. At Angel's Eyes of Beauty, we are always continuing our education to bring you the best and latest technologies and trends in natural hair care and in treating Lake Worth hair loss.
Call or visit the most trusted natural hair salon in Lake Worth to experience the Angel's Eyes of Beauty difference. We are always happy to schedule a free consultation with one of our master stylists and hair loss experts. We look forward to helping you achieve healthy, beautiful hair that makes you look and feel your best all year long!
"I Love Angie & Tangie. They are wonderful ladies, & both can put a whooping on your hair. I just went on 7/5/14 & was well pleased as always. I have been natural for over 2 yrs & when I left, i looked like & had got a perm. Christian atmosphere, Christian music & nice people."
Satisfied Customer