Top-Rated Hair Loss Centers in Boca Raton
The professionals from Angel's Eyes of Beauty are proud to offer reliable and high-quality hair services to our clients in the Boca Raton area. We believe that we can offer our clients the one-on-one attention that will not only make you feel like the special person that you are, but will also provide you with the best benefits for your personal hair care routine. From general hair services to some of the best Boca Raton hair loss services available, we have a wealth of experience and expertise to share with all of our customers.
When you are looking for help with your hair loss issues, we know that you want to work with a hair loss specialist that understands the various problems and will work diligently to find the best hair loss treatments for you. Our technicians use a variety of hair loss treatments to service our customers with the best possible solutions. Some of our options include; oxygen treatment, hair restoration, scalp exfoliation, low laser light therapy, scalp detoxification, and micro-mist treatment.
Expert Hair Loss Specialists Boca Raton Residents Trust
Our professionals work closely with each client, in order to determine the root cause of your hair loss and find the appropriate treatment that will provide the best results. The owner of Angel's Eyes of Beauty, Angela, is a certified Trichologist, and she has the training needed to understand the causes of hair loss and provide effective treatment that will strengthen your hair and restore the health of your scalp and your hair follicles. When you walk into our shop, you can rest easily knowing that you are in good, safe, knowledgeable hands. We always aim for 100% customer satisfaction and we want each customer to grasp the value of our personalized attention. Call today to discuss our natural hair services in the Boca Raton area!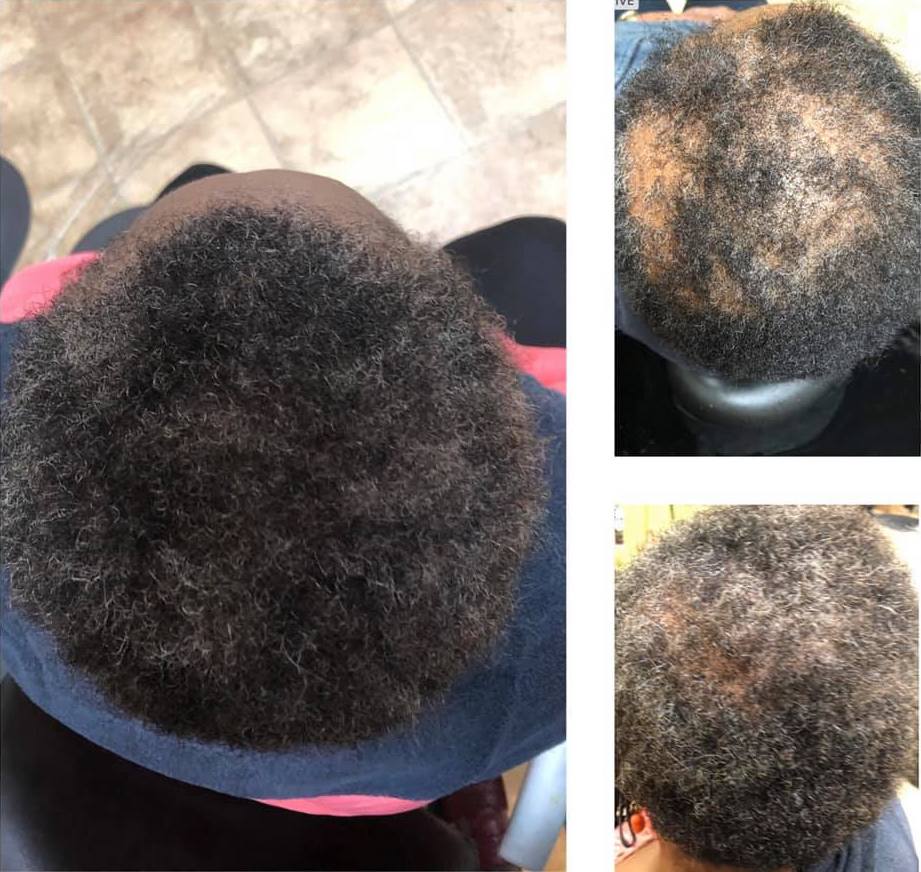 We Offer Scalp Exfoliation & Detoxification!
Boca Raton is a beautiful area of southeastern Florida. It is a city that is home to around 100,000 people; however, many more people visit the area throughout the year. Home to scenic beaches, attractive golf courses, plentiful shops and restaurants, and a plethora of interesting things to see and do, Boca Raton is a welcoming and thriving place to spend your time. One venue that is unique to the region is the Boca Raton Museum of Art, which offers wonderful displays of American and European art, as well as a sculpture garden that beckons for your time and attention. The palm tree-lined streets of Boca Raton add to the beauty and the character of this wonderful city.
Call Today for the Best Boca Raton Hair Loss Treatments!
If you live in the region and you have been looking for hair loss centers Boca Raton area, then please remember our company name, Angel's Eyes of Beauty. We are a family-owned and operated company and we welcome the chance to add your name to our growing list of happily satisfied "family" members.
Our talented professionals work diligently to provide some of the best care available to our customers. You are special and we believe that you deserve to be treated as such. Our team members stay current with new trends and with techniques that will offer our clients the newest and most beneficial hair services available. If you would like to learn more about our Boca Raton hair loss services or some other type of hair service, then please reach out to Angel's Eyes of Beauty today. We look forward to providing you with our Boca Raton hair loss services!
"I Love Angie & Tangie. They are wonderful ladies, & both can put a whooping on your hair. I just went on 7/5/14 & was well pleased as always. I have been natural for over 2 yrs & when I left, i looked like & had got a perm. Christian atmosphere, Christian music & nice people."
Satisfied Customer