Top-Rated Deerfield Beach Hair Loss Centers
Angel's Eyes of Beauty is a natural hair salon in Deerfield Beach that specializes in restoring healthy hair. We are a team of healthy hair experts who are professional, talented and committed to continually educating ourselves on the best natural hair services available.
We are one of the best natural hair salons in Deerfield Beach and hire only the most dedicated staff members to provide the highest level of professionalism to every client that walks through our doors. We want to build a long-lasting relationship based on trust and commitment.
Angel's Eyes of Beauty is a black-owned hair salon run by Angela Williams and Tangela Graham. Angela Williams specializes in Deerfield Beach hair loss and is a Certified Trichologist (hair loss and scalp specialist) and Cosmetologist. She is the owner of Angel's Eyes of Beauty and has been in the business for more than 20 years.
Certified Hair Loss Centers In Deerfield Beach, FL
Tangela is a senior stylist and has expertise in coloring, smooth treatment, waxing, shampooing, and other healthy hair services in Deerfield. She began in the beauty industry over 17 years ago and has numerous types of experience in natural hair salon services.
Angel's Eyes of Beauty is one of the only hair loss centers in Deerfield that is also one of the best African American-owned hair salons in the region. We are the region's hair loss specialists and offer a wide range of hair loss treatments.
Our hair loss treatments include an oxygen treatment that provides increased blood flow to the scalp and encourages hair growth, hair restoration treatments that nurture the fibers of the hair itself, scalp exfoliation, scalp detoxification, micro-mistreatment, and low laser light therapy to stimulate blood flow at a cellular level.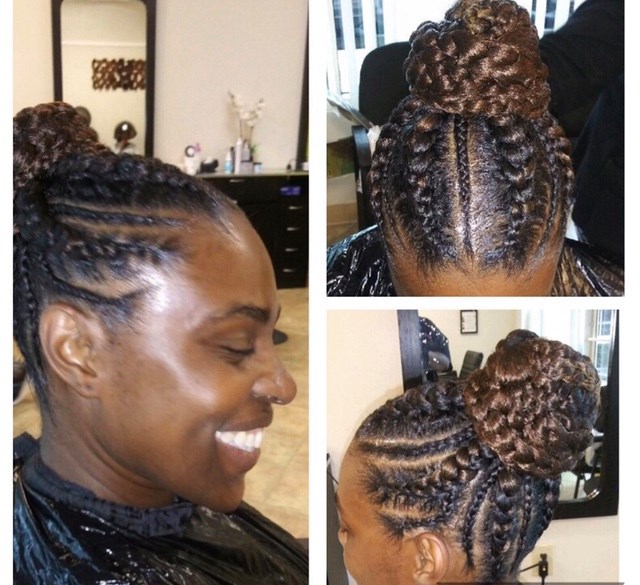 We Offer Healthy Hair Services in Deerfield Beach, FL
We are also one of the only hair loss centers in Deerfield Beach to offer treatment for alopecia and other scalp disorders. We can create a custom hair loss treatment plan to combat the loss of hair caused by multiple forms of alopecia and scalp disorders including telogen effluvium, female pattern hair loss, hormone hair loss, alopecia areata, postpartum alopecia, traction alopecia, seborrheic dermatitis, psoriasis, and persistent dandruff.
Have You Been Searching for Natural Hair Salons in Deerfield Beach, FL?
Our hair loss treatments include an initial consultation, a hair scalp analysis, and a customized treatment plan. Call us today to discuss how we can help you with your hair loss or scalp needs and issues.
Another additional professional hair cut, style, and color services we offer at Angel's Eyes of Beauty range from shampoo and wrap to styling and updos to relaxer and dry curl. We also offer waxing and eyelashes.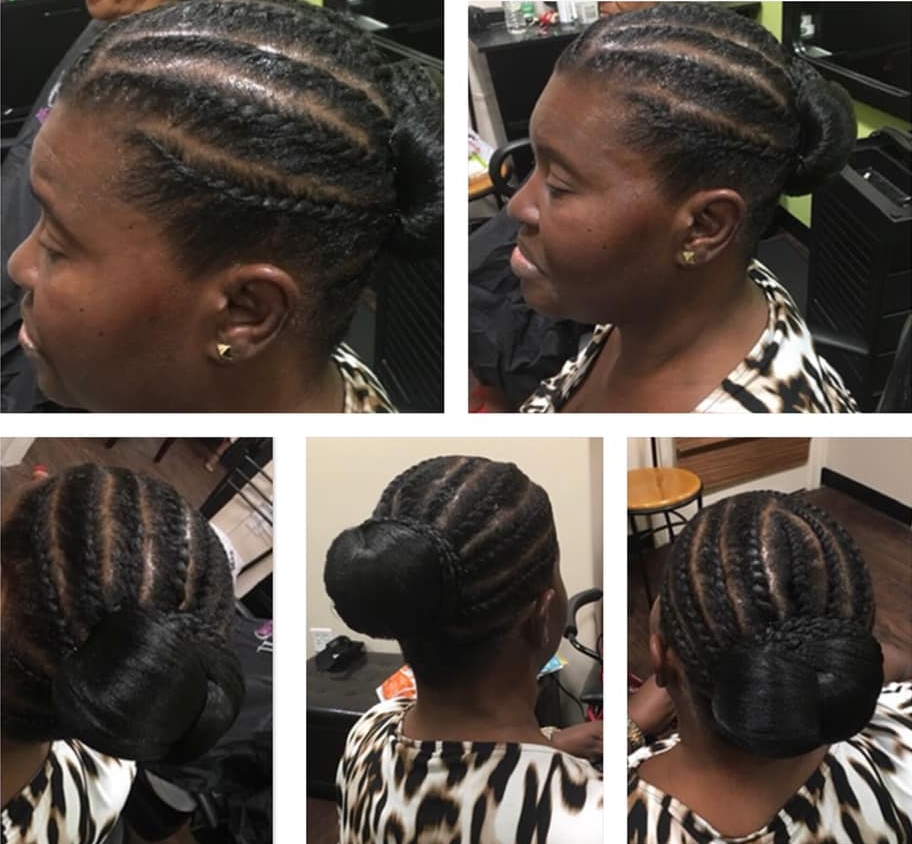 Call Today for Deerfield Hair Loss & Natural Hair Services!
We are proud to serve the city of Deerfield Beach as well as its surrounding communities. Deerfield Beach has shopping and dining opportunities as well as Quiet Waters Park, which features campgrounds, fishing, a skate park, and the longest "cable ski" courses in the nation.
Whether you have been searching for natural hair salons in Deerfield Beach or a Deerfield Beach black-owned hair salon near me, we have the experience and knowledge to ensure you are fully satisfied with all of our natural hair and/or hair loss services and treatments. Call us to set up an appointment today!
"I Love Angie & Tangie. They are wonderful ladies, & both can put a whooping on your hair. I just went on 7/5/14 & was well pleased as always. I have been natural for over 2 yrs & when I left, i looked like & had got a perm. Christian atmosphere, Christian music & nice people."
Satisfied Customer