Top-Rated Hair Loss Centers in Delray Beach
Your hair can be a very personal part of how you feel, present yourself to others, and how you look on an everyday basis. If you have noticed that you are losing hair, it can be frustrating or even devastating to you. The professionals from Angel's Eyes of Beauty want to help! We are proud to offer hair restoration services, hair loss treatments, and many other hair services to customers throughout the region. If you have been thinking about your hair and searching for hair loss centers in the Delray Beach, FL, area, then please look no further than the experienced crew from Angel's Eyes of Beauty. We are excited to work with you!
Angela Williams, owner of Angel's Eyes of Beauty, is a certified trichologist, which is defined as a specialist in hair loss and scalp treatments. She has over 20 years of experience and continually involves herself in furthering her education about new treatments and hair care services. Angela and her team are passionate about helping their clients feel better by improving their hair's look, feel, and quality. She understands the importance of healthy hair and a healthy scalp, and she enjoys being a part of the process that makes her clients look and feel their very best.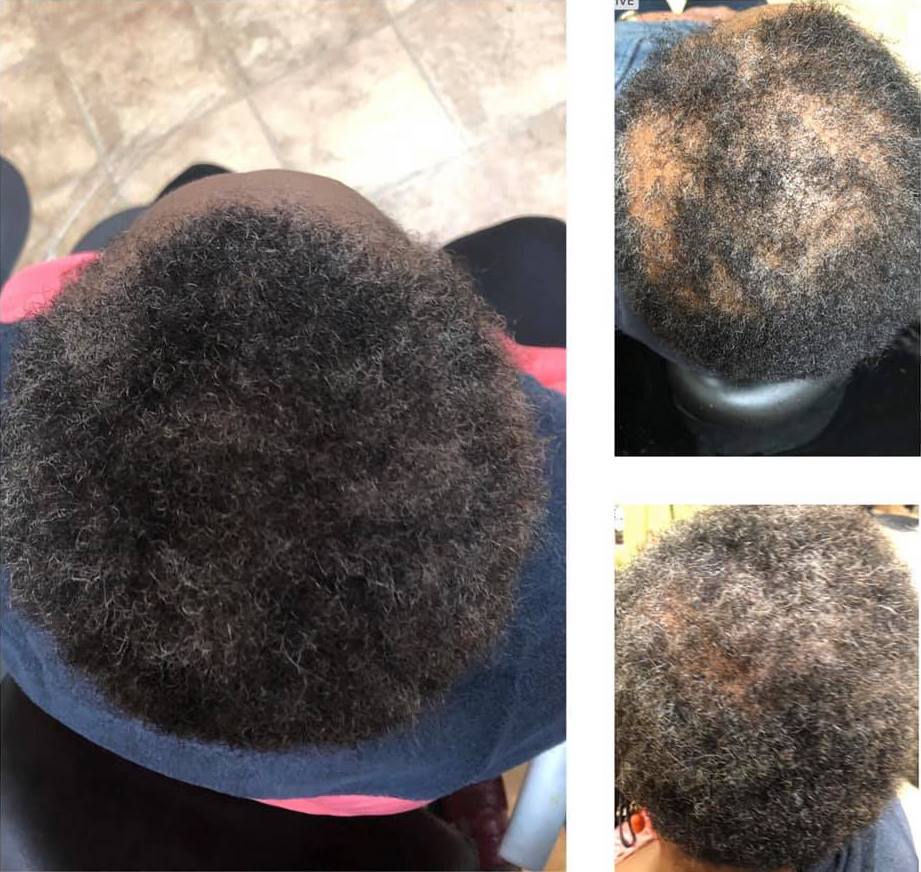 Expert Hair Loss Specialists Delray Beach Residents Trust
The experts from Angel's Eyes of Beauty use a variety of hair services to improve hair loss problems and restore the integrity of your existing scalp and hair follicles. Some treatments we offer include; scalp detoxification, scalp exfoliation, hair restoration, oxygen treatment therapy, micro-mist treatment, and many other Delray Beach hair loss techniques. The hair care specialist you work with from Angel's Eyes of Beauty will complete an inspection of your hair follicles, talk with you about your hair care routine and goals for your healthy hair, and discuss the hair loss treatments with you. We work closely with each client to determine the hair restoration process that works best for your situation and your budget, too.
Over the last two decades, the professionals from Angel's Eyes of Beauty have enjoyed creating long-lasting relationships with customers based on trust, high-quality services, and attention to the fine details. We aim to restore the health of your hair and leave your hair feeling strong and vibrant. We know you count on us to take care of you and your hair, and we want you to depend on us and trust us. The success of our company relies on your satisfaction.
Professional Delray Beach Hair Loss Treatments
Delray Beach is a thriving community that is home to around 70,000 residents. This affluent and welcoming community is located just north of Maimi, and residents enjoy easy access to the bustling city of Miami, Fort Lauderdale, and many other neighboring communities. Delray Beach is known for having peaceful and beautiful beaches that lie adjacent to the Atlantic Ocean. Another gem in the region is the natural beauty and quietness of the environment. If you want to explore some of the local beauty, you might want to visit Wakodahatchee Wetlands. This park offers raised boardwalks that guests can use to view local birds, turtles, alligators, regional fauna, and much more.
You may also want to explore the area's lively arts and crafts scene. Pineapple Grove Arts District is a wonderful place to view public art displays or visit one of the many art galleries. The Morikami Museum & Japanese Gardens is a great place to stroll through outdoor gardens or enjoy one of the many events that are offered at the museum. Additionally, Cornell Art Museum offers displays of contemporary art for guests to enjoy. Delray Beach is a peaceful community that is dotted with delicious restaurants, quaint boutiques, nightclubs, retail stores, and many other places to visit. The weather is favorable year-round, and the hospitality is typically splendid.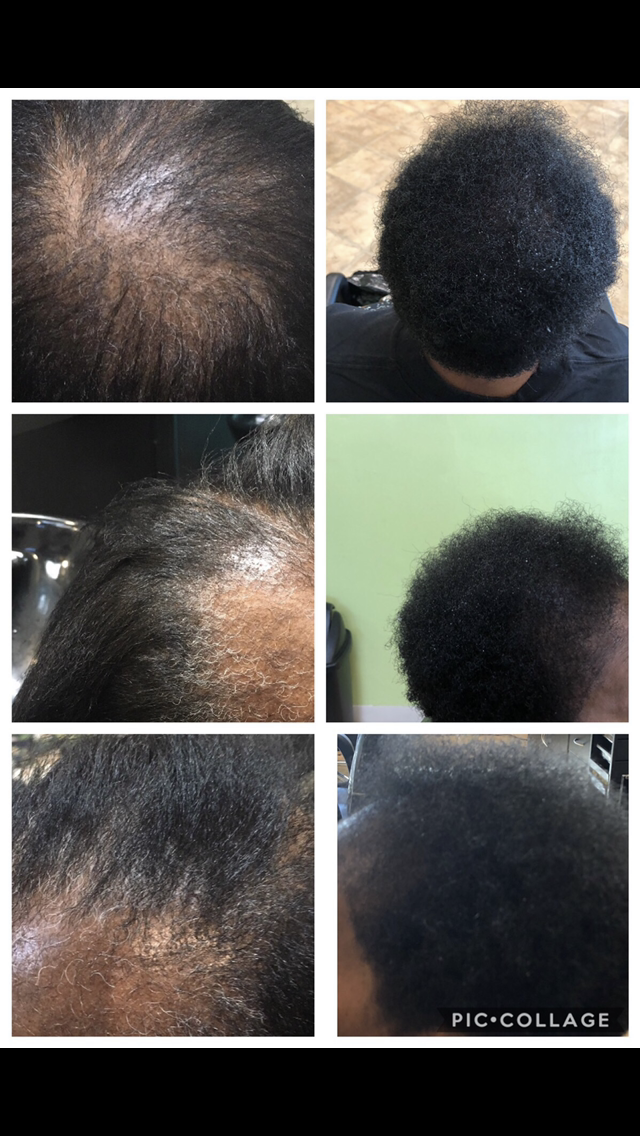 Call Today for The Best Hair Loss Salon!
If you live in the community or are visiting and you have been looking for hair loss centers Delray Beach, FL, area, then please remember our well-established company, Angel's Eyes of Beauty. We are open throughout the year, and our team is excited to meet you and work with you at any time.
The hair on your head is unique and special to you. We understand how important your hair is to you, and we are delighted to offer hair care services that will benefit your look and the health of your hair, too. As a family-owned business, we savor the pleasure of working with our family members, and we welcome the opportunity to invite you into our family, as well. Our company thrives on providing personal attention to every client while also providing hair care services that enhance the way you feel and look. We are known for our healthy natural hair services in Delray Beach. Please reach out to a team member from Angel's Eyes of Beauty to learn more about our hair loss treatments or any other hair care services we offer. We are happy to answer any questions you have for us or place your name on our schedule.
"I Love Angie & Tangie. They are wonderful ladies, & both can put a whooping on your hair. I just went on 7/5/14 & was well pleased as always. I have been natural for over 2 yrs & when I left, i looked like & had got a perm. Christian atmosphere, Christian music & nice people."
Satisfied Customer