Top-Rated Natural Hair Salon in Delray Beach
The talented team from Angel's Eyes of Beauty is proud to offer reliable and safe natural hair services to women in the community. We have provided healthy hair services in the Delray Beach, FL, area for over two decades, and we are excited to work with new and existing customers anytime during the year. Your hairstyle and the health of your hair are important parts of who you are and how you feel every day. Our team wants to be a part of helping you feel and look great every day! As a well-established black-owned hair salon, our professionals have the skills, training, and equipment needed to provide a wide array of healthy hair Delray Beach, FL, services to people of all ages. When you are looking for African American-owned hair salons in the southeastern Florida region, please remember our thriving company, Angel's Eyes of Beauty. We look forward to meeting you!
The vision of our natural hair salon in Delray Beach, FL, is simple; we want to provide top-quality customer service to every client while restoring healthy hair and providing transformative hair services to women of all ages. We offer a welcoming and comfortable environment where our clients can rest while we perform trustworthy hair services for you.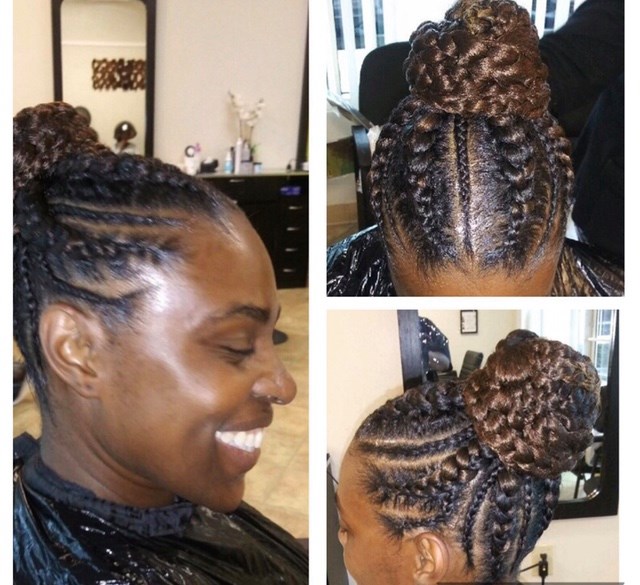 Certified Natural Hair Braiding Services and More
Our hair experts specialize in restoring healthy hair and a variety of hair services that will make you feel and look your best. Some of the services we offer include; hair braiding services, hair loss treatments in Delray Beach, scalp exfoliation, traditional locs, sister locks, hair chemical services, facial services, and so much more. If you are interested in learning about our full list of services, please visit our company website or reach out to one of our team members by phone. We are delighted to showcase the services we offer to all our clients.
Delray Beach is an affluent and scenic area along the southeastern coast of Florida. The community has beautiful beach areas, as well as a wide array of delicious restaurants, quaint boutiques, family-friendly entertainment centers, and a plethora of art galleries and museums. The Pineapple Groove Arts District is a popular area that offers public art displays and a gathering of popular art galleries. Cornell Art Museum is a local gem that presents contemporary art pieces, while the Morikami Museum & Japanese Gardens is a relaxing place to stroll around peaceful gardens and enjoy international art displays.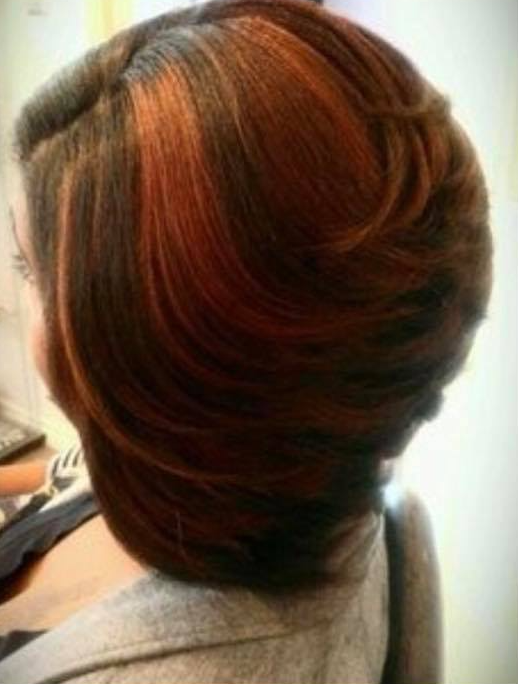 Professional Delray Beach Healthy Hair Solutions
If you live in Delray Beach or one of the surrounding communities and you have been searching for a natural hair salon in the Delray Beach, FL, region, then please look no further than our highly-rated salon, Angel's Eyes of Beauty. Our owner, Angela Williams, her daughter, Tangela Graham, and the rest of the team are excited to meet you and work with you to create new hairstyles or provide hair treatments that will benefit your look every time. We want to help make you feel good, look good, and enjoy healthy hair for a long time in the future.
Angela is an enthusiastic cosmetologist and certified trichologist. For over 20 years, she has been a blessing to many clients who struggle with unhealthy hair or hair frustrations. Angela has a passion for her role and has developed a natural hair salon Delray Beach, FL, residents have counted on for many years. Once her daughter, Tangela, joined the team, the two women grew their business even more and created lifelong relationships with many of their satisfied customers. As a family-owned company, they understand their business's growth depends on their client's satisfaction, and they will do everything they can to ensure their clients are happy with their hair care results.
Call Today for Certified Healthy Hair Services In Delray Beach
If you would like to learn more about Angel's Eyes of Beauty or if you would like to schedule an appointment with one of our talented crew members, then please reach out to one of our representatives at your earliest convenience. We are always delighted to answer any questions you may have for us or discuss various treatments with you, too. Our team works diligently to please each client, and we look forward to working with you at any time!
"I Love Angie & Tangie. They are wonderful ladies, & both can put a whooping on your hair. I just went on 7/5/14 & was well pleased as always. I have been natural for over 2 yrs & when I left, i looked like & had got a perm. Christian atmosphere, Christian music & nice people."
Satisfied Customer