Top-Rated Boca Raton Hair Loss Centers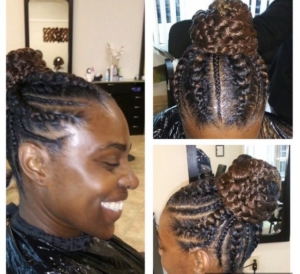 For more than 20 years, Angel's Eyes Of Beauty has been the leading natural hair salon Boca Raton. Our commitment to excellence and continuing education makes us the best in natural hair salons in Boca Raton and African-American owned hair salons. We specialize in natural hair services and healthy hair services in Boca Raton and are a top-rated hair loss center in Boca Raton. If you have been looking for a natural hair salon in Boca Raton or have been researching hair loss centers Boca Raton, Angel's Eyes of Beauty is your premier location for the best hair care solutions in Boca Raton.
We are proud to offer the most comprehensive menu of hair loss treatments and solutions in Boca Raton. Our stylists will perform a full assessment in a private setting to help you feel at ease and to fully understand your hair loss concerns and potential causes. Together, we will develop a personalized hair loss treatment program to help get you back to feeling as beautiful as you are! We are the Boca Raton hair loss specialists
We Offer Healthy Hair Services in Boca Raton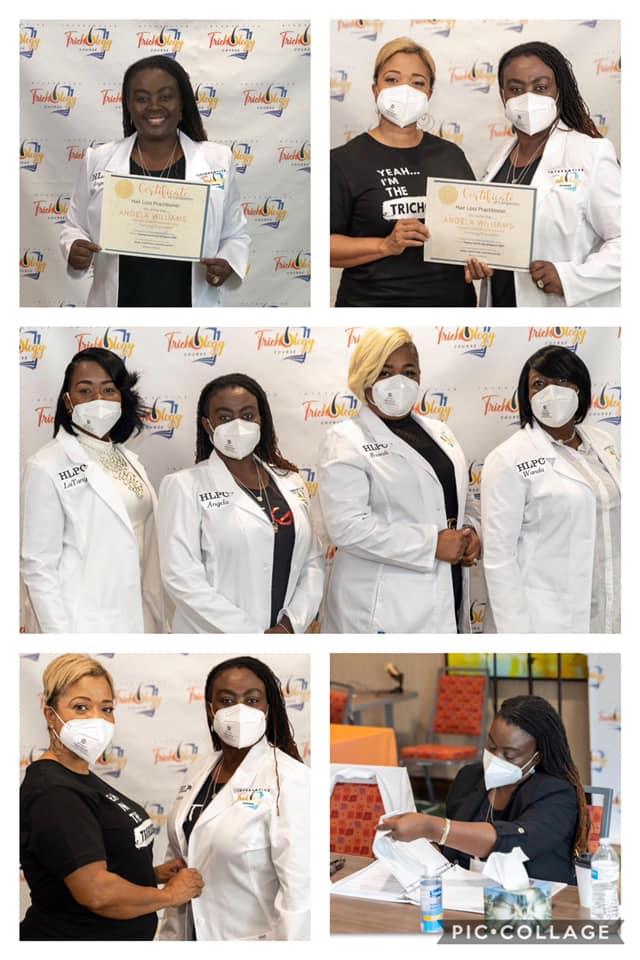 Angel's Eyes of Beauty is your destination for healthy hair in Boca Raton and for Boca Raton hair loss prevention. Our certified trichologists are uniquely qualified to provide you with customized natural hair and hair loss solutions that fit your unique needs. We are proud to be a black-owned hair salon offering the highest quality professional hair services while providing a superior customer experience. The highly trained stylists at Angel's Eyes of Beauty address each client's individual needs, lifestyles, budgets, and hair textures to create customized hair care solutions that work! If you have been looking for a black-owned hair salon near me, Angel's Eyes of Beauty is the answer.
At Angel's Eyes of Beauty, we have made generations of women look and feel beautiful. We have been putting love and integrity back into maintaining and restoring healthy hair for decades and are committed to being the best natural hair salon in Boca Raton. We are committed to exceptional customer service, and our team is professional, talented, and continuously educated. Our dedicated staff will provide the highest level of professionalism to each client, building a long-lasting relationship of trust and commitment.
Our natural hair specialists provide the highest quality service and premium products to help provide you with the very best in natural hair treatment, maintenance, and care. Your personal stylist will perform a thorough consultation to deliver a natural hair solution tailor-made just for you. The team at Angel's Eyes of Beauty is passionate about hair and knows that education is the key to happy, healthy, natural hair. We aim to provide you with everything you need to know to properly care for your natural hair in Boca Raton at home between appointments.
Have you been Searching for Natural Hair Salons in Boca Raton?
As a family-owned business, we know how valuable relationships and trust are, especially when it comes to your hair and hairstylist. We consider it an honor and a privilege to be the most trusted natural hair salon in Boca Raton. We guarantee your experience at Angel's Eyes Of Beauty will surpass your expectations and leave you feeling beautiful, confident, and in charge of your hair. Healthy hair is just a phone call away at Angel's Eyes Of Beauty.
Call or visit us today to find out what makes us the best natural hair salon in Boca Raton. We are happy to schedule a full consultation on our natural hair services or hair loss prevention solutions. At Angel's Eyes Of Beauty, we are here to help you achieve the healthy hair of your dreams. From natural hair services to Boca Raton hair loss solutions, we want to help you today!
Certified Hair Loss Centers in Boca Raton
As one of the top-rated hair loss centers in Boca Raton, we have helped various clients understand and care for their hair loss. Our specialists are trained in various different hair loss treatments and preventative measures to help create a plan that best suits your needs. The goal of our Boca Raton hair loss treatments is to help you get back to feeling exactly the way you want. If you want our trichologists to help you with your hair loss, then fill out our consultation form today. We look forward to welcoming you into our hair loss center and helping you restore your healthy hair!
"I Love Angie & Tangie. They are wonderful ladies, & both can put a whooping on your hair. I just went on 7/5/14 & was well pleased as always. I have been natural for over 2 yrs & when I left, i looked like & had got a perm. Christian atmosphere, Christian music & nice people."
Satisfied Customer